Bed and Breakfast Capannetti
Vicolo Capannetti 19/A Ravenna
Cell: + 39 339 6274304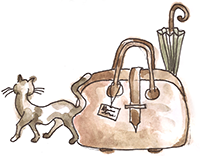 Ckeck-In from 02:00 p.m. until 04:00 p.m. exlcuding different agreements.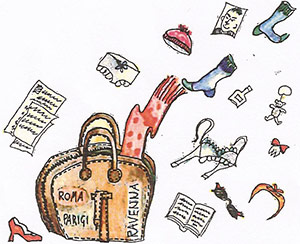 Check-Out before 11:00, excluding different agreements.


Parking in the very surroundings, via Colombo Lolli, ticket-free, without timing limits, always free.
5' from Domus del Triclinio, Sant'Apollinare Nuovo, Art Museum, Cloisters e Basilica di San Francesco, Dante Alighieri's grave, Cathedral, Neoniano Bptistry e Archiepiscopal Museum, Alighieri and Rasi Theatres.
· 10' from San Vitale, Galla Placidia, National Museum, Arians' Baptistry, Domus dei Tappeti di Pietra, Hospital, Teodorico's Masoleum, Sant'Apollinare Classe church and Archeologic Park and Train Station.
· 15' drive from Mirabilandia Fun Park
· From Bologna Airport: bus link <<Shuttle RA.CE>> more info here.

NEI DINTORNI
Chiesa di San Nicolò 502 Mt
Chiesa di Sant'Agata Maggiore 522 Mt
Stadio Ravenna 579 Mt
Biblioteca La Classense 586 Mt
Museo Nazionale 690 Mt
Loggetta Lombardesca 691 Mt
Basilica di Santa Maria in Porto 730 Mt
Basilica di San Francesco 734 Mt
Battistero Neoniano 758 Mt
Sepolcro di Dante e Museo Dantesco 766 Mt
Cappella di Sant'Andrea 774 Mt
Duomo 774 Mt
Planetario 775 Mt
Teatro Rasi 798 Mt
Palazzetto di Teodorico 822 Mt
Giardini Pubblici 823 Mt
Ospedale Civile Ravenna 887 Mt
Basilica di Sant'Apollinare Nuovo 895 Mt
Teatro Alighieri 908 Mt
Casa del Mutilato 925 Mt
Palazzetto Veneziano 936 Mt
Piazza del Popolo 957 Mt
Chiesa del Suffragio 984 Mt
Chiesa di San Domenico 1 Km
Battistero degli Ariani 1 Km
Chiesa di San Giovanni Evangelista 1 Km
Torre Comunale 1 Km
Chiesa di Sant'Eufemia 1 Km
Domus dei Tappeti di Pietra 1 Km
Stazione Ravenna 1 Km
Basilica di San Vitale 1 Km
Mausoleo di Galla Placidia 1 Km
Piazzale Gorizia 1 Km
Rocca Brancaleone 2 Km
Mausoleo di Teodorico 2 Km
Basilica di Sant'Apollinare in Classe 4 Km
Mirabilandia 9 Km